Anvil Cover (wx6210b)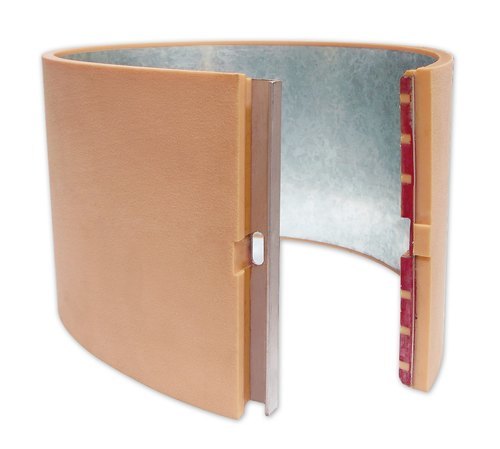 Anvil Cover (wx6210b)
Price And Quantity
Product Specifications
Anvil Cover (wx6210b)

Peach
Product Description
An anvil cover is a protective or cushioning material that is placed on top of an anvil to protect the workpiece and reduce noise during blacksmithing or metalworking processes. Anvils are heavy metal blocks with a flat, hard surface that is used as a work surface for shaping and forging metal. When hammering metal on an anvil, an anvil cover can serve several purposes:
1. Protecting the workpiece: An anvil cover, often made of softer materials like leather or rubber, helps prevent damage to the metal being worked on. It absorbs some of the impact from the hammer blows, reducing the risk of marring or denting the metal.
2. Reducing noise: Metalworking can produce loud and distracting noises. An anvil cover can dampen the sound produced when the hammer strikes the anvil, making the work environment more comfortable and reducing the risk of hearing damage.
3. Providing a non-slip surface: An anvil cover can improve the grip between the workpiece and the anvil, preventing it from shifting or sliding during the forging process. This stability is essential for accurate and controlled metal shaping.
Anvil covers come in various forms and materials, including leather pads, rubber mats, and composite materials. The choice of cover depends on the specific needs of the blacksmith or metalworker and the type of work being performed. The cover should be securely attached to the anvil and replaced when it shows signs of wear or damage to ensure consistent protection and performance.