Anvil Cover (HB-9185-H)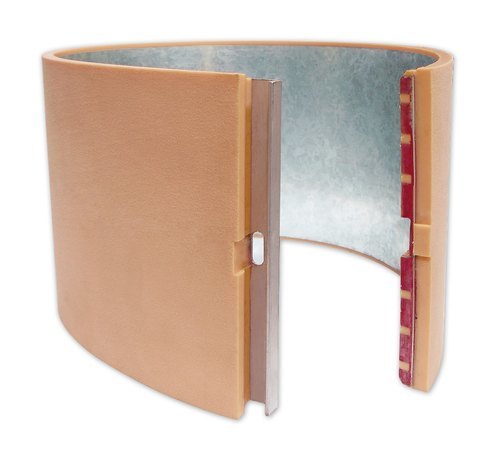 Anvil Cover (HB-9185-H)
Price And Quantity
Product Specifications
Rotary die cutting

Anvil cover
Cardboard

Corrugated Box Making Machine
Product Description
An anvil cover, also known as an anvil cap or anvil protector, is a specialized tool used in metalworking and blacksmithing. It is designed to protect the surface of the anvil from damage and wear. Anvils are typically made of hardened steel and have a flat, smooth top surface that is used for shaping and forging metal. Over time, the repetitive pounding of hot metal on the anvil's surface can cause it to become dented, scratched, or otherwise damaged. An anvil cover is used to prevent or minimize this damage.
An anvil cover is usually made of softer materials like leather, plastic, or rubber. It is placed on top of the anvil's working surface and provides a sacrificial layer that absorbs the impact of the hammer blows. This helps extend the life of the anvil and keeps the working surface in better condition. Anvil covers can be easily replaced when they become worn or damaged, which is more cost-effective than resurfacing or repairing the anvil itself.
The choice of material for an anvil cover can vary depending on the specific type of work being done and personal preferences. Leather is a traditional and popular material for anvil covers, while rubber or plastic covers may be used in more industrial settings. Some blacksmiths even make custom anvil covers to suit their specific needs.
In addition to protecting the anvil's surface, anvil covers can also help dampen the noise produced during forging, making the blacksmithing process quieter and more comfortable for the smith and those nearby.
Trade Information
Asia Africa Middle East

All India